Judges
Our panel of expert judges has been carefully hand-picked to ensure a broad mix of disciplines – and, with industry stalwarts from specialist lending to trade bodies, we're confident that our judges will be able to select the most worthy winners for each category. For more information about each of our judges, see their profiles below (more judges to be added soon).
Chris
Pearson
HSBC
Sarah
Green
Virgin Money
Clare
Jupp
Brightstar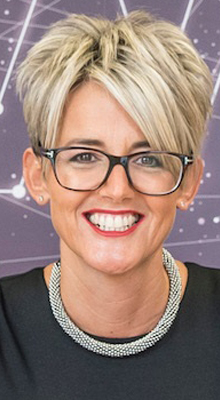 Fiona
Hoyle
FLA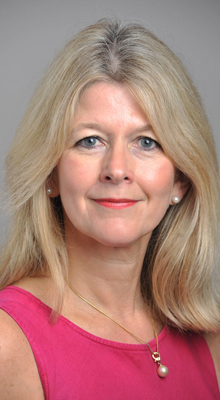 Mark
Mullen
Atom Bank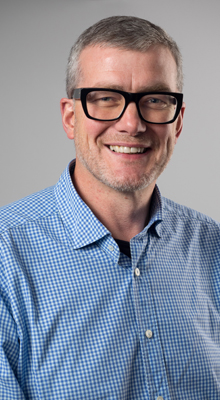 Martese
Carton
Leeds Building Society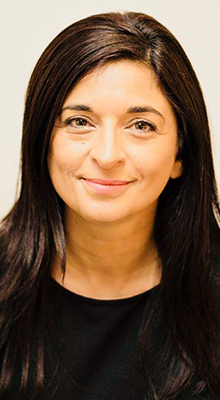 Pam
Rowland
Paragon Group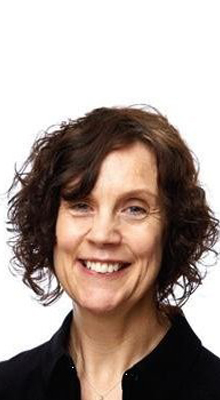 Roland
McCormack
TSB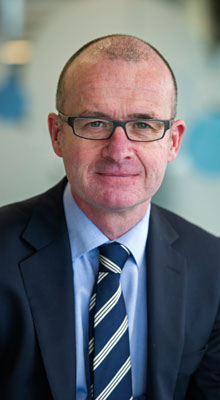 Chris
Pearson
HSBC
Chris joined HSBC in 2014 as Regional Wealth Director, responsible for wealth and mortgage distribution within the branch network. At the same time he set up the UK distribution team for HSBC Intermediary Mortgages, which now has full UK BDM coverage and a telephony team with access to over 80% of the broker market. Chris has previously held senior positions in the broker market as Director of RBS Intermediary Partners, Head of Sales & Marketing at BM Solutions and Head of National Accounts & New Build at Halifax Intermediaries.
Sarah
Green
Virgin Money
As Director of Intermediary Sales Sarah has responsibility for all things Intermediary related within Virgin Money. Prior to joining Virgin Money Sarah has worked within Financial Services for over 15 years in a number of roles within Banking and Insurance and across brands that range from British Gas to Barclays
Mark
Mullen
Atom Bank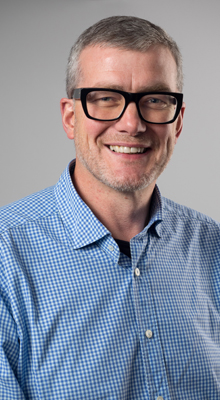 Mark is a career marketer and banker with almost 30 years of experience working in financial services, including spells in consumer finance, asset finance and leasing and retail banking. He was the Head of Marketing for HSBC in the UK and thereafter Regional Head of Marketing for HSBC MENA. He was also CMO at first direct, the UK's leading direct bank, before taking over as CEO in 2011. He resigned from first direct in 2014 to co-found Atom Bank plc.

He was educated in Ireland, has a degree in history at Trinity College Dublin and an MBA from Warwick Business School and he's a member of the Technology Strategy Group with Innovate Finance.

Hobbies include playing guitar (badly), American football and rugby (watching from the side lines!) and occasional masquerading as a parent and partner.
Pam
Rowland
Paragon Group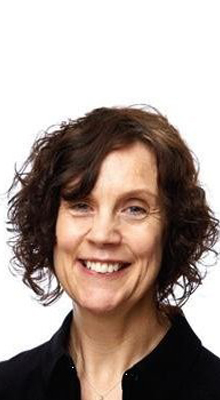 Pam joined the Paragon Banking Group in 2014 as Chief Operating Officer with three key areas of responsibility: delivering high quality operational and technology services, implementing strategy and driving change and transformation. Prior to joining the Group, Pam worked in a variety of financial services executive level roles. These included Managing Director of Change Delivery at Barclays Retail Bank and prior to that Chief Operating Officer at ING Direct. Pam is a Chartered Banker. Her career in banking started 30 years ago at the Halifax Building Society and all of her roles have had either Operational and /or Change responsibilities.
Roland
McCormack
TSB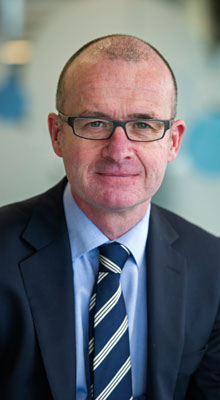 Roland joined TSB in January 2014 specifically to lead the bank's entry into the intermediary mortgage market. TSB Intermediary went live in January 2015 and is now the 8th largest lender. TSB Intermediary is widely and independently recognised as providing the best service to brokers. In addition to Intermediary, Roland also has responsibility for branch mortgages.

Roland has 25 years experience in mortgage related financial services, ranging from a mortgage broker to Managing Director positions with Bank of Ireland and Bristol & West.