Winners
Announced
Thank you to everyone who applied and nominated and congratulations to this year's #WRA21 winners! Click here to see the full list.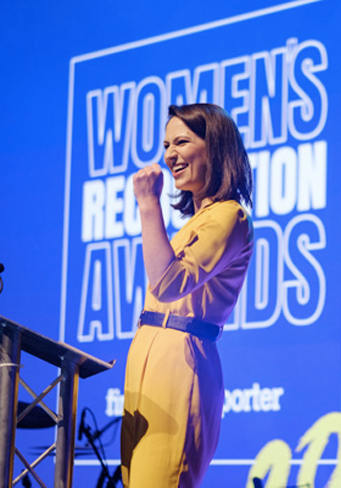 Be a force for
change
- Why get involved?
How do you actively encourage change in an industry? You create conversations. You shine a light on the problem. And you respond with positive, powerful action.
Financial services is still heavily male-dominated at management level and above, and - with your help - we're taking steps to highlight some of the women who show our industry is poorer for still being unequal.
Launched in 2018, we're proud to have raised awareness of inquality in our industry; to have rewarded over 50 women for their incredible work and industry-leading achievements; and to have included so many people in the conversation along the way. Be a part of the conversation in 2021 and help us change our industry for the better.
Nominations & applications open

25th April 2022

Nominations close

17th June 2022

Applications close

24th June 2022

Judging opens

27th June 2022

Judging closes

15th July 2022

Finalists announced

26th July 2022

Awards evening

21st September 2022
"more2life believe in the need for gender equality in financial services, and we're thrilled to support the Women's Recognition Awards as part of the vital work being done towards a fairer, more equal industry. These awards create important conversations and allow us to recognise the successes of the many exceptional, talented and pioneering women in our industry."
Dave Harris
CEO

Become a 2022 sponsor
Be a part of #WRA22 – sponsor an award category of your choice
and help support a more diverse and equal financial services community
Got a question?
Get in touch